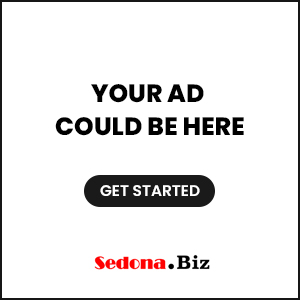 Sedona News – Join the Sedona Camera Club for a presentation by Sedona resident and professional photographer Bob Coates. The meeting begins at 6 p.m. on Monday, September 26, 2022 at Christ Lutheran Church, 25 Chapel Road, Sedona. Doors open at 5:30 a.m.
Bob will walk you through how to take your photography to a different level using post-processing with Adobe Photoshop. Coates presents himself as a lens-based artist due to all of his source material going through a camera lens. "After that, all bets are off! laughs Coates. "It's a virtual digital darkroom with unlimited possibilities," he adds. Images are blended, manipulated and enhanced with color with techniques to add depth and dimension.
Photography is Bob's love and passion. He came to photography because he would take a business to a certain level and the challenge would be up. Bob hates being bored! After more than twenty years as a professional photographer, he still finds enthusiasm in learning new ways to push those pixels. He constantly pushes the boundaries to give more depth and dimension to his images. Sometimes that means testing the limits of new camera technology or pushing software beyond the uses it was designed for.
Bob "specializes without specializing" because he has discovered that each genre of photography informs the next. For example, his experimentation in creating original digital art has made its way into his commercial images. This gives Bob the ability to add more depth and dimension to the images he creates.
It can really help images pop off the page, whether in a magazine, newspaper, collateral material, or website. We only have a moment to capture attention in this busy, image-laden world and strong images help get your message across quickly.
Lens-based artist, commercial photographer, author, and photo educator, Bob masters many genres in the photographic world. His photography is award-winning and helped represent the United States at the World Cup of Photography. Additionally, he presented photography programs from Hawaii to the Caribbean.
His lens-based artwork is represented by the Gallery of Modern Masters in Hillside, Sedona. To learn more about Bob's work, visit https://coatesart.net and https://www.bcphotography.com/index/all
The Club has no requirements for COVID precautions. Participants are encouraged to wear masks if they wish.
Presentations, hosted by the Sedona Camera Club, are free to members. There is a $5 guest fee. Local photographers are encouraged to join in support of high quality guest speakers to promote interest in photography and develop photographic skills. Membership costs $35 for the whole year. For more information about the Sedona Camera Club, visit sedonacamera.club.