Do you have a passion for toys? Or is it a passion for photography with a difference?
If so, you need to check out the current Toy Photography exhibition at Arnim's Art Gallery South, because what you experience may be majestic. Your favorite toy character can simply come to life right before your eyes, all made possible through the lens of a camera.
Reisha Seebaransingh-Sookwah, show host and specialist in toy photography, told the Express that she has been doing toy photography for six years, with a serious focus in the past three years.
"The whole concept and the whole reason why I decided to continue to do an exhibition, especially during the August holiday period, is to try to get more children to see the work and to s interest in toy photography at least, so that's the main inspiration."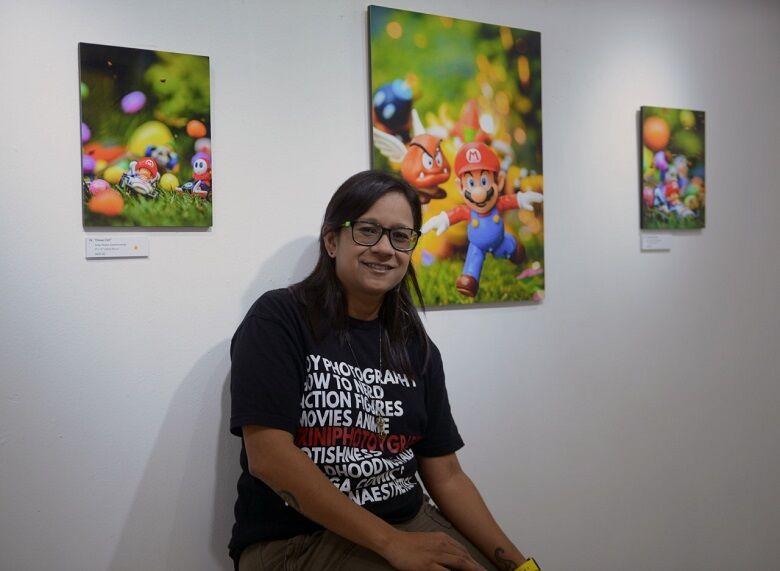 She said it's not just for kids, but adults can be exposed to what could be done with simple toys.
"My goal is to spark curiosity in children and adults and tap into that childhood nostalgia that we all love. So it's really just to show and educate people in Trinidad exactly what photography of toys.
Asked about the type of response generated so far, Seebaransingh-Sookwah said the response has been quite good despite the fact that many people in Trinidad have no knowledge of toy photography.
"Many of them stumbled upon the exhibit by simply walking into Arnim's and looking at the exhibits. Many people were quite shocked that these were actually pictures of toys. I was told that I had brought the living toys so to speak. That's a huge compliment because that's exactly what we're trying to do. Other than that, most of the toys have real special effects. Yes, I've done touch-ups with Photoshop but all special photo effects are actually real fireworks, water and smoke.
"So far the response has been very positive. I've sold quite a few photos and a lot of people wanted photos, so it seems to be of interest so far.
Asked about the prospects of toy photography becoming mainstream, she said she hoped it would.
"I hope so. Toy photography has been around for a while. I would say among the 'nerds' we play with toy photography, but as far as the general population goes, a lot of people didn't know that. So hopefully now people are aware that it's an art form in a sense and it's something like a craft as well as a hobby, that more people could participate and we can have a bit more interaction, probably take a picture of the rides.
Seebaransingh-Sookwah said the prospect of toy photography walks where people can walk out with their toys and a group of toy photographers get together and photograph the toys in different themes is exciting.
"The hope is that we can build the community and make this a little more mainstream."
The exhibit, which ends on Thursday, can be viewed at Arnim's Framing Solutions Company, 52 Bamboo Bay Road, Gulf View, La Romaine, which is opposite Massy's Gulf View outlet.
Viewing hours are 9:00 a.m. to 6:00 p.m. daily.