FLINT, Mich. — An air of mystery surrounds Mylisha (pronounced Melissa), known as My Proulx. She is ubiquitous, hiding in the crowds of people at festivals, gatherings and events, capturing the essence of that "flint rhythm" and "flint sound" that underlies the city.
Through his personal and commercial endeavors, Proulx evokes this "flint vibe" through his uniquely named business, "Plain Air Photography", a play on the term "plein air painting" which describes the act of painting with outdoors or in nature.
Although humble, the married mother of two is assertive and isn't shy about saying what needs to be said. Whether as a "town and country girl" or "travelling all the different places and meeting people", her dedication to craftsmanship has helped her find an effective and efficient way to communicate with people. people through photography.
Proulx's talents recently helped her become the recipient of Buckham Gallery's first Emerging Artist Fellowship – a collaboration between the Buckham Fine Arts Project and the University of Michigan's Flint Arts + Culture Research Cluster.
Today, she finds herself at the Flint Institute of Arts as the first photography instructor. Flintside sat down with the multi-talented Flint native to talk about photography, her new role as an instructor and the importance of representation.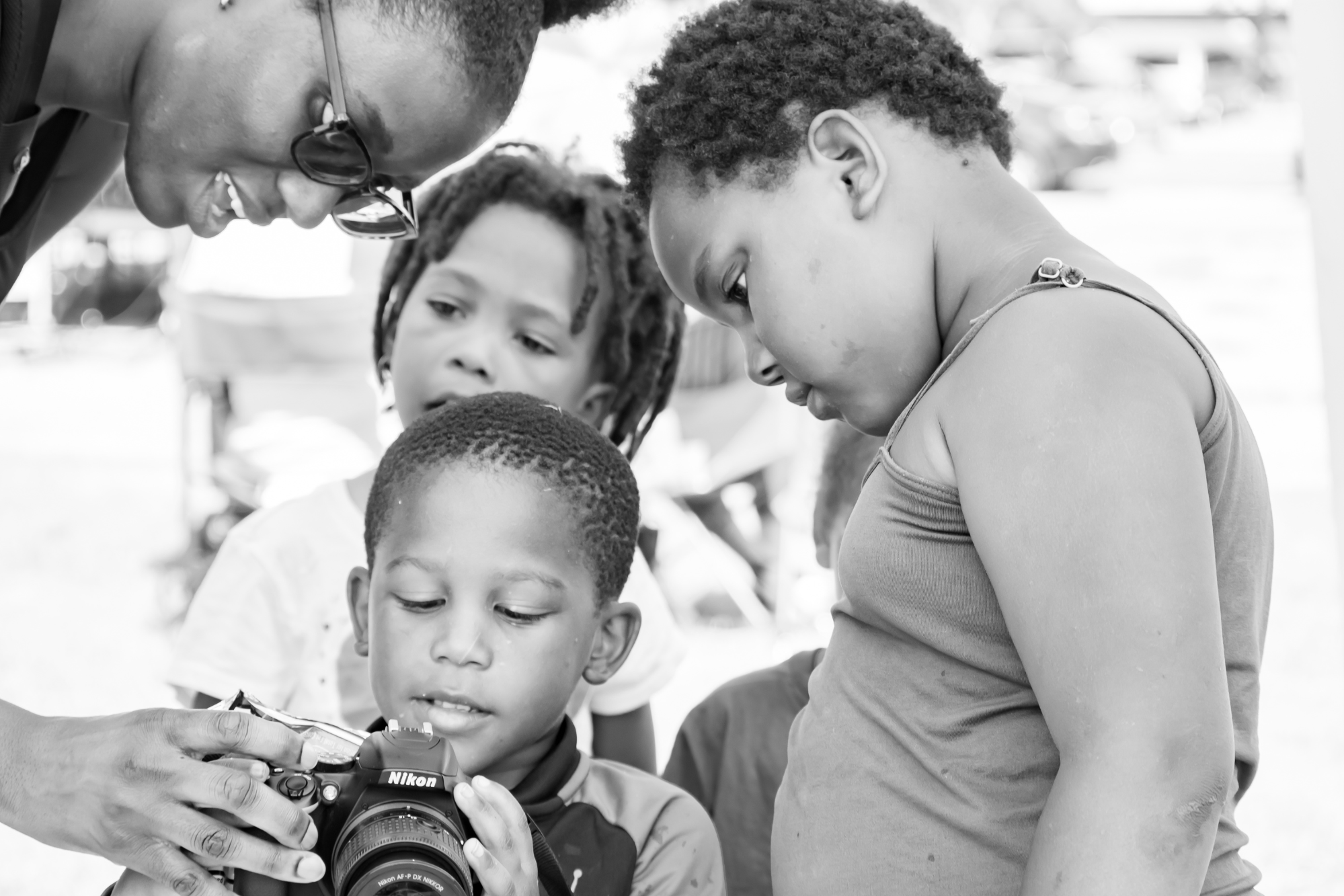 Mon Proulx imagined teaching children the art and skills of photography.
Flint side: What inspired you to make photography your creative weapon of choice?
My Proulx: "My father practiced photography in school and has few beautiful prints that are moody and emotional. He gave me my first digital camera. I took it to Japan when I was in high school and I realized how very, very bad it all was – not just the camera (it sucked), but my approach. I was too scared to ask people to get together for a picture, to waiting until I could take a good landscape shot or take pictures of myself. I didn't want to look like I was trying too hard. A camera is the most effective and efficient way to communicate with people who may or may not think they care about your experience. A few more college classes and an obsession with sticky images, and here we are today.
Flint side: You traveled around Flint to capture the city. What is close to your heart?
Mr. Proulx: "There's a Flint beat, a Flint sound, a whole Flint vibe to grab. But, honestly, what strikes me is how super creative people are. There is an abundance of people who want to see themselves and others prosper. I love seeing the different ways people come together to make it happen. There are going to be dramas, setbacks, misunderstandings and management issues, but in the end, it's all about progress. We're all trying to be in a better place while we're here.
Flint side: You were at the Buckham Gallery 2021-22 inaugural Emerging artist. How was this experience?
Mr. Proulx: "We started in January and it has been a learning experience for all of us! The facility I had access to had just been acquired by the university, and it hadn't been used in a ridiculously long time. Because it was so neglected, we spent a lot of time doing repairs, painting, getting the electrics running, making it livable, and having constant access. I can say that it's not exactly what we had planned 100%, but what is it? It has been a huge blessing and a lot of steps in a great direction. I've met some amazing people at meetings and events, and I can honestly say it's been invaluable. I would do it again without hesitation.
Flint side: The Flint Institute of Arts recently announced you as its first photography teacher. How does it feel to run this company and what can students expect?
Mr. Proulx: "I'm the most genuine form of nerd and a compulsive hard worker and I couldn't (and still can't) believe an opportunity like this just fell into my lap. I couldn't believe it when I read it! How come no one taught them in this historic institution? And why me? I felt a bit of impostor syndrome, but then I thought, "why not me?" I'm on full mission mode to make this the best photography course in Flint. Something I would have signed up for as a kid and something I would make time for in my busy days as an adult. These first courses are exploratory, but expect these next sessions to branch out into other areas that will keep people coming back. I have so many ideas, and the possibilities are just up there. I'm wildly excited!"
Flint side: We are in a time when the phrase "representation matters" is so important. What do you think you represent?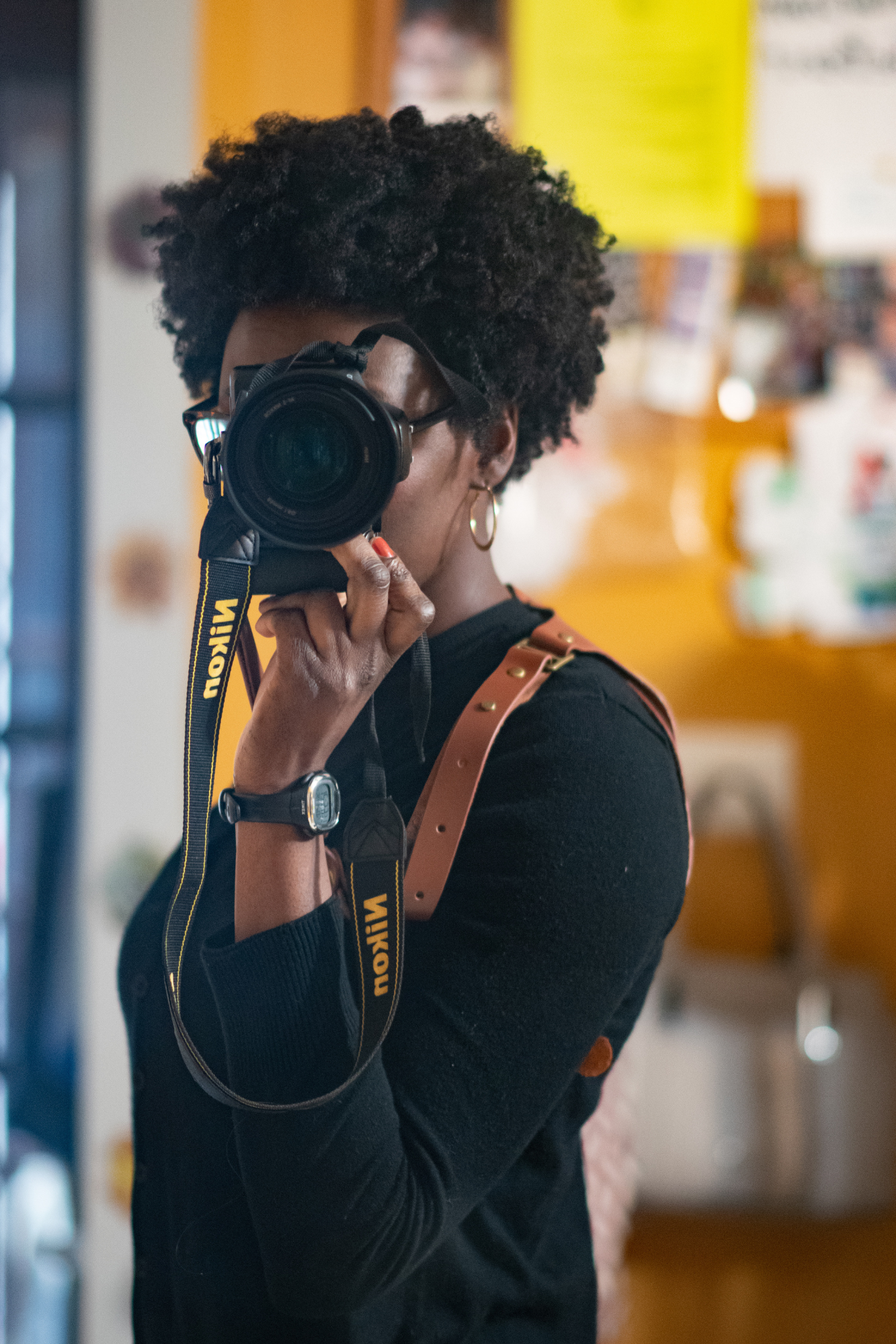 "What I represent is decidedly black and feminine, but with a series of downgraded caveats and an unspoken understanding that the world expects much more of me than that." — My Proulx
Mr. Proulx: "What I represent is decidedly black and feminine, but with a series of downgraded caveats and an unspoken understanding that the world expects much more of me than that."
There are a lot of things about me that people can't pinpoint. I agree with that. I realized that it is not always easy for others to accept being different. The most consistent situation I have encountered in a university setting is that students are referred to me because they feel different – ​​bored, misunderstood, anxious, intimidated – and need a way to change their attitude.
Flint side: Having worked in education myself, you tend to attract students who don't fit the norm. Has that had an impact on who you think you represent?
Mr. Proulx: "I've found that I represent people who, more than anything else, want the opportunity to express themselves openly and honestly in a way that people will understand and respect. [So] I got into the habit of putting together strategies to make life more palatable. As an instructor, my goal is to bring out the best versions of my students using strategies that work for them. If nothing else, I bring a sense of pride and power to the table that I fully intend to share.
Flint side: When you look at how far one or two cameras have taken you, what lessons do you take away from your life and your journey?
Mr. Proulx: "I realized photography was a ticket to more opportunities than I could have imagined for myself. We can plan anything, and the universe throws a series of curve balls that don't even use the same type of ball that we agreed to use in the first place. I have learned so much since the beginning of this trip! My clearest conclusion is this: perhaps the hardest thing for you to conquer is the path you have to take. If you're struggling with something, taking it on as a personal challenge to get there might be just the thing you need to get you on the right track.
Find My Proulx and Plain Air Photography on Facebook, Instagram and their website. If you're in the area, Proulx's "Rapture/Rhapsody" exhibit is open at the Riverbanks Art Gallery at 400 N. Saginaw Street in Flint, September 9 through October 7, 2022.
Learn more about Flintside: